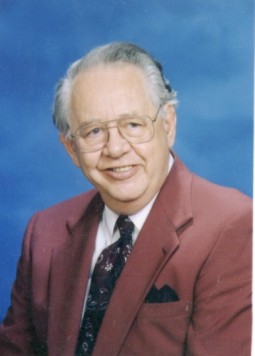 Dr. William McDowell
Bill grew up in the community of Windsor, Nova Scotia, the eastern-most province of Canada. After service in the Canadian Army he enrolled at the University of Toronto in Central Canada, where he graduated in English Literature.
During his senior college year Bill experienced a profound Christian rebirth. Following a year as a merchant seaman, he then completed previously begun studies at Westminster Seminary, Philadelphia.
While serving for several years at a center-city mission in Central Florida, Bill earned his Master's degree in Communications at Rollins College, Winter Park, Florida, then beginning to write proposals and promotional materials for the aerospace industry in that region. It was during this activity that Bill was called to teach Biblical Studies and Philosophy at the Orlando branch of Florida Southern, a four-year liberal arts college.
The crowning single event of Bill's career was his invitation by Thomas Nelson, Inc., to be sole English Editor for a contemporary Bible translation involving scholars from thirteen English-speaking countries. During this work he was required to travel extensively to translation committee meetings throughout North America and the United Kingdom. It was also his role to speak on behalf of the translation before many academic and ministerial audiences in those countries. Since that time Bill has been a well-accepted freelance writer.
Christian Writers E-book Net, is proud to have
Dr. McDowell as one of our authors. We are also
glad to be the publisher of his first E-book
Will Squires, A Miracle of Grace
Sample Chapter 1
This title is available and ready for deliver to you by
E-mail: $4.98, or on disk (mailed): $6.98
To place your order, return to the shopping page.
Dear reader:
"Will Squires" is the fictional pseudonym of the author. The events are factual and autobiographical. The locations, landmarks, and properties described can be seen to this day. During the authorís growing years the names of persons, the name of the town and its institutions, are changed. In the authorís adulthood, the true names of his two successive wives now deceased, personal friends, close associates, places, and institutions are retained.