MEET JOE JARED
I grew up in the green country of Oklahoma enjoying the outdoors – fishing, canoeing, swimming, hiking, collecting fossils, and having Tom Sawyer episodes with boyhood friends.
In the U.S. Army infantry I served in the Demilitarized Zone of South Korea, in West Germany, and in Viet Nam. During combat operations in Viet Nam I became a staff sergeant.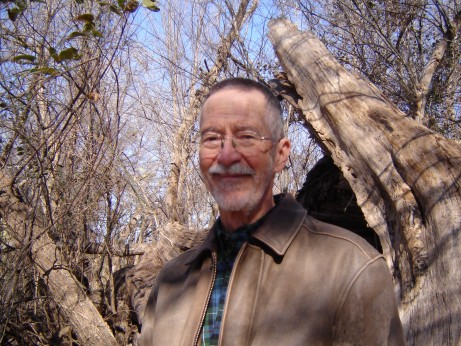 Joe Jared
Beginning at age 15 I spent about ten rebellious years as an atheist. That unhappy decade ended when I found a new beginning through a personal relationship with God in the person of Jesus Christ. After that, everything became different.
After my military days, I met Cathy Gallahar, changed her last name to Jared, and enjoyed the blessing of a stable marriage, children, and now grandchildren. Grandpa Joe is my current title. I am now retired from decades of public service with the State of Oklahoma.
One of my greatest joys in life is the creative act of writing prose and poetry. The common thread in all my works is the desire to express truth and beauty in literature. I believe that the truth about ultimate issues is not just a personal value, but an objective reality. It is knowable. I have had five books published before the one on this website – The Ransom of the Rune Writer, The Spirit Quest of the Thunder Clan, Alive Forevermore, Devotions for Warriors, and Devotions for Patriots.
The first two of the books listed above are historical novels. The last two are historical devotional books, co-written with my friend, Mike Fisher. The other is a paraphrase of the Bible's Book of Revelation into traditional poetry.