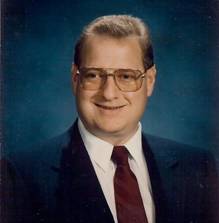 Glen Averill
Glen Averill has been a Christian journalist and minister for more than 25 years. He has just launched Source of Joy Ministries and he has released a new Ebook entitled The Source of Joy. The book demonstrates from the Bible that our only source of true and lasting joy is Jesus Christ the Lord.
Glen is a licensed minister in the Presbyterian Church in America and has done supply preaching for many years. You can check out The Source of Joy at Glen's ministry web site: www.thesourceofjoy.org.
If you would like to contact Glen, you can reach him at glenaverill@gmail.com.
Or you can call at 913-593-1850.
Stay tuned for more Ebooks from Glen in the coming weeks.
Christian Writers E-book Net, is proud to have
Glen Averill as one of our authors. We are also
glad to be the publisher of his first E-book
The Source of Joy
This title is available and ready for deliver to you by E-mail: $4.98.
To place your order, return to the shopping page.
Joy in His Presence
Psalm 16:11 puts it this way, "In Your presence there is fullness of joy; in Your right hand there are pleasures forevermore."
In other words, to find true joy, you must stay in the presence of God. You must enjoy the presence of God the Father, God the Son (Jesus Christ), and God the Holy Spirit. The joy that God gives is a deep and abiding knowledge of peace and delight in Christ alone. Such joy is not to be found apart from Jesus Christ.
Of course, there is a certain kind of joy and happiness to be found in your family members and friends. You can find some delight and joy in God's creation. You can find joy in your work or career. Still, all of that joy and delight is in the context of the God who created those people and things. He is the ultimate Person in whom you find true joy.
The next question is, "Does everyone automatically have this kind of true joy?" Well, according to God's Word, only those who are in Christ have the joy He gives. Therefore, you must ask yourself, "Am I in Christ, or is He a stranger to me?"