Sample Chapter
Chapter One: Echoes From The Past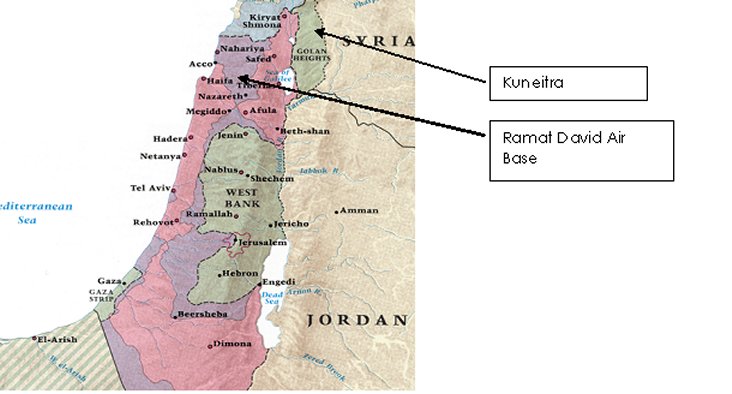 NEWS...DATELINE...NOVEMBER 6, 2008
"HOWARD R. CLIFTON WAS DECLARED THE 44TH PRESIDENT-ELECT OF THE UNITED STATES VERY EARLY LAST EVENING AS EVERY MAJOR NETWORK AND CABLE NEWS COMPANY CALLED THE ELECTION A LANDSIDE. THE POLLS IN THE PACIFIC TIME ZONE WERE NOT EVEN CLOSED AS STATE ELECTION OFFICIALS BEGAN DESIGNATING THEIR STATE ELECTORAL COLLEGE IN ACCORDANCE WITH THE CONSTITUTION. LOW ELECTION TURN-OUT AGAIN DOMINATED VOTING ACROSS THE COUNTRY TO THE EXPECTED FAVOR AND DELIGHT OF DEMOCRATS. TRANSITION TEAMS THAT HAVE BEEN IN PLACE FOR WEEKS MOVED INTO THE OLD EXECUTIVE OFFICE BUILDING NEXT TO THE WHITE HOUSE TO BEGIN BUILDING THE NEXT EXECUTIVE BRANCH OF GOVERNMENT..."





NEWS...DATELINE...NOVEMBER 22, 2008
"WITH A NEWLY ELECTED GROUP OF FRESHMAN DEMOCRATS AT HER SIDE, THE SPEAKER OF THE HOUSE CHALLENGED THE OUTGOING PRESIDENT TO IMMEDIATELY IMPLEMENT A STEPPED-UP PHASED WITHDRAWAL FROM IRAQ. 'THE AMERICAN PEOPLE HAVE SEEN THROUGH THE FAÇADE OF THIS FAILED, ILLEGAL MILITARY ACTION THAT HAS PLAGUED THEM FOR THE LAST FIVE YEARS. WE HAVE HAD ENOUGH BLOODSHED OVER OIL. WE ARE TIRED OF SEEING INNOCENT NATIONS CRUSHED AND HUMILIATED BY COWBOY PISTOL-SLINGING WHEN THERE SHOULD HAVE BEEN QUIET DIPLOMACY. WE NOW HAVE SUFFICIENT NUMBERS TO OVER-RIDE ANY VETO LEVIED AGAINST LEGISLATION THAT WILL FINALLY GIVE OUR COUNTRY RELIEF FROM PRESIDENTIAL WARMONGERING."





NEWS...DATELINE...JANUARY 24, 2009
"CELEBRATION IN THE STREETS OF EVERY ISLAMIC NATION ON EARTH CONTINUED FOUR DAYS AFTER THE ULITIMATE INFIDEL VACATED THE OVAL OFFICE. EFFIGIES OF THE EX-PRESIDENT BEING HANGED AND BURNED WERE COMMON IN ALL CELEBRATIONS. CHANTS OF 'DEATH TO AMERICA' AND 'DEATH TO ISRAEL' ALONG WITH SPORADIC GUN FIRE DOMINATED EACH SCENE."





NEWS...DATELINE...FEBRUARY 1, 2009


"IN AN UNPRECEDENTED STATEMENT, PRESIDENT BERNARD R. CLIFTON ISSUED A PUBLIC APPOLOGY TO THE PEOPLE OF IRAQ ON BEHALF OF THE AMERICAN PEOPLE, FOR THE CRIMES COMMITTED AGAINST THEIR GOVERNMENT AND PEOPLE DUE TO THE ILLEGAL MILITARY ACTION OF THE FORMER AMERICAN REGIME. THE PRESIDENT FURTHER APPOLOGIZED TO THE IRANIAN PEOPLE FOR THE POLITICAL UPHEAVAL VISITED UPON THEM BY THE RHETORIC AND HATEFUL POSTURING BY THE FORMER PRESIDENT."





NEWS...DATELINE...MARCH 30, 2009


"FRENCH PRESIDENT NICOLAS D'TIENE PUSHED FOR A PEACEKEEPING PRESENCE IN JERUSALEM HEADED BY THE NEWLY FORMED MEDITERANEAN UNION. SAYING THAT HIS VERY PEDIGREE DEMANDS HE BE LOYAL TO THE JEWISH PEOPLE, D'TIENE ASSURED ISRAELIS THAT ANY 'MU' PRESENCE WOULD SERVE ONLY FOR THE IMPLEMENTATION OF PEACE AND TO STIFLE THE CONTINUED VIOLENCE STAGED BY PALESTINIAN FREEDOM FIGHTERS..."





NEWS...DATELINE...APRIL 16, 2009


"AFTER PUTTING THE PIECES TOGETHER FOR OVER TWO YEARS, RUSSION PRIME MINISTER, VLADIMIR POLKOV NAMED HIMSELF CZAR TODAY IN MOSCOW. POLKOV, FOR ALL INTENTS AND PURPOSES, HAS A STRANGLEHOLD ON THE RUSSIAN FEDERATION...IN RESPONSE PRESIDENT CLIFTON PLACED A CALL TO POLKOV AND REAFFIRMED HIS FULL AND GENUINE SUPPORT OF THIS PROVEN AND TRUSTED AMERICAN ALLY."






Leavenworth, Kansas
National Military Cemetery
October 15

So much pain: so much loss. White crosses marched into the distance with every gaze of the eye, stony-white and cold. Even the sunlight, occasionally forcing its way through the cloudy autumn sky, called stark attention to the fact that death was commander on this parade ground. All of the pages of honor and heroism that could be written about the fallen lives represented here could not hide the reality that so many had been so futilely wasted, and for what? Liberty? "Failed ambitions giving way to political expediency," claimed some prevaricators.

"America has no business being over there and this is what we get," was the fatalistic pragmatism others had taken hold of, and that view prevailed. Last fall's presidential election proved it. A "cut our losses" Vietnam rerun was the result, practically discounting the sacrificial death for home and country made by thousands. A sigh was all Ty Dempsey could manage as he waited a short distance away from his kneeling mother, Martha.

A wreath had been gently and lovingly laid before one of those stony white sentries whose face would soon carry the inscription marking the final resting place of his little brother. Nathan J. Dempsey was killed in Iraq just last week at age 23, one of the final casualties of a haphazard withdrawal from the Middle East. By her side another fresh bouquet of flowers leaned against a cross, the marker of an old soldier gone on to be with his maker just two years before. Jimmy Dempsey had died at 64 from some sort of cancer whose deadly seed had been sown in his body while fighting to survive the jungles of Vietnam.

Ty still mourned the fact that his father, though having given a gallant effort, could never break the vice-like grip of battle and death that brutally held him for all these years. In the end, the old war itself mercifully brought closure to his suffering. But not to mother! The grief that had been lurking all too near the surface since her husband's death now cruelly hovered like the windy, cold clouds overhead.

Ty allowed himself the small comfort of leaning his tall frame against the large oak tree that would now take on the responsibility of shading his brother's grave, its crisp brown leaves soon to become a soft blanket over the dead. A sob was caught under the knot stuck in his throat as he watched his mother reach out a hand toward her husband's headstone. Ty could hardly contain his own pain; his mind slowly, almost morbidly envisioned this brave woman being lowered into the hole that would someday be prepared between these two men that she loved so deeply, so completely.

"My God, how much pain should one person have to take?" he whispered. "Where is the comfort in all of this hurt, this death?"

He lifted his gaze toward several crosses near the cemetery entrance that belonged to other young men cut down before their lives had really begun, many for whom he had performed a funeral service. He could still see his mother sharing silent strength and solace with women in deep hurt, placing an arm around one, organizing a dinner for another. How many times during those eulogies had his own heart feared for the safety of his brother or the horrible pain they would experience should Nathan die?

A shade of guilt passed over him as he considered that fear again, that lack of faith. Had what he feared most now come upon him? No, that cruelty was not part of his God. It was the irrationality of his own grief that he would soon have to sort through and bear.

Ty felt a wisp of wind cool his lips where a tear had ended its quick flow down his cheek. The last son faithfully stepped to his mother, gently placed his hand under the crook of her arm, and gave her the tug that signaled that the most difficult moment had arrived.

"It's time to go mom. Folks will be waiting for us at the house," he said in a soft voice.

"I know son, but part of me just wants to rest here, the part that is so tired of doing this."

"Are you okay?" he asked with concern.

"Yes, it's just that I thought I had prepared myself for this, but here I am, still asking God why it had to be Nathan. Is that wrong, son? Is it wrong to wish this would have been somebody else's boy?" Another tear welled up in her eye and the corners of her small mouth quivered downward in pain.

"No mom, you're hurting and it is okay to ask that question. I'm asking some questions too."

With one last adjustment to the wreath she slowly stood. On her feet she paused as if another thought needed to be expressed but just couldn't put the proper words to it. Then, with a quick, sad smile and a pat of Ty's hand she turned and began the short walk from beneath the arms of the old oak and over to the waiting car. A house full of friends and well-wishers needed tending back in Plattsville.





Plattsville, Missouri
(Ten days later)
Sunday Morning, October 25
9:50 a.m. Local Time

The photo album was heavier, at least it seemed that way to Ty as he thumbed through page after page of pictures portraying the life of his brother. It amazed him to see the care and precision his mother had taken in documenting every step, every graduation, every life event, not to mention all of the unsuspecting moments caught on film. However, his eyes continued to be drawn from the pages of the book to the credenza across his small office. There, the dignified face of a proud Marine in full dress blues looked back at him, sword and scabbard at his side, tight white cover on his closely cropped head. Nathan had that look that said to all enemies, foreign and domestic, "not on my watch, buddy!"

Ty could clearly see the passion against terrorism that had led his brother to enlist staring back at him from bright blue eyes that seemed to challenge a world of evil. It was not only the challenging spirit that caused Ty's heart to swell in that moment, but the knowledge that Nathan had acted with a true sense of righteous indignation in joining the most respected military unit on the planet.

Ty was brought back to reality as the deep strains of the organ filtered their way across the platform and into his little private sanctuary. It was his first Sunday back in the pulpit after just a week and a half of grieving. Although a deep yearning stirred in him to stand up and impart some faith and motivation to his congregation, part of him wished for another week or two just to get a better grip on how he was going to help his mother through the funk he sensed was beginning to hit them both.

Funk! What a great word. Whoever invented that one really needed some sort of medal or Pulitzer Prize for vocabulary genius. After having gone through the emotional trauma of the last several days, the mind somehow sent itself into neutral. He'd never really separated himself from his ministry work during this time, but Ty knew he wasn't completely present and accounted for. He was sure the people understood.

Most of them had been right there, bringing meals, cleaning house for him as well as for his mother just a few blocks away. The teenagers from the youth group spent two evenings after school raking up and burning leaves in his yard. Kids were always fun to watch. The momentary distraction helped until it reached an apex when one of the burning piles got a bit out of hand. A flaming leaf had been kicked up by a gust of wind and sent it over the fence into the neighbor's yard. Of course, his role as a mediator got a bit of a workout, but he was all too quickly back to a silent communion with his humorless funk.

Ty noticed that a chatter of voices had joined the harmony of notes coming from both the organ and piano as musicians warmed up. He gently closed the album, set it aside, and reached for his Bible.

This was certainly going to be an interesting day. The congregation really wasn't in much need of comfort over Nathan's death. The kid had grown up down the road in Kansas City and since his big brother Ty had held this position for only a few years, most of the folks were simply shirt-tail acquaintances. It had been a bit over a year since he had found the little house across town so his mom could be close after his dad died, but the congregation had adopted her quickly and completely.

Pastor Ty knew his congregation was more concerned with how he would handle the loss rather than feeling like they needed to be spiritually fed. Many would come today only because they were wondering what he would preach. It was time to find out, and it would probably be somewhat of a shock. God had been working in his spirit to go an entirely different direction that was way outside of normal. With a slow deep breath, he rose, made sure his notes were tucked into the Bible, and left the room to fulfill his calling as Pastor of Faith Community Church.





Ramat David Air Base, Northern Israel
IAF 117th Fighter Squadron
Sunday, 6:00 p.m. Local Time

Captain Moshe Eldan, call sign "Dagger," was an F-16 pilot, a 'driver' in the self-describing vernacular of an elite set of men and women who flew their fighters into harms way. He sat in the ready room sipping carefully at a very hot cup of green tea. Separation from his beloved daily gallon of coffee over two weeks ago by his sweet, but demanding wife Tasha, had left him in a constant state of irritation. He smiled as he recalled the 'day of judgment.'

"Why is it that I always get drilled whenever one of those articles hits her in the eye?" Moshe grunted. He knew full well that his wife simply wanted him to live with at least some modicum of health. It wasn't hard for him to remember the conversation that resulted in the removal of his favorite stimulant.

"I am a fighter pilot, for the love of Abraham. What does health have to do with me?" he had spouted when she placed his thermos under the cupboard and his coffee beans in a waste basket.

"Your nerves are as tight as fiddle strings, Moshe. That nasty liquid sludge is gumming up your brain too. You've got to learn to take care of yourself while you have the time. You are not the strapping boy you used to be," she replied, hands on her hips and her cute little brows furrowed.

"What are you saying, love? Look at these ripples. This is not the belly of a girly-man," he replied in his most manly, 35 year old bravado.

"Pah," she had replied. A sly smile appeared on her face, her head slightly tilted in that playful orneriness that easily melted his heart. "Save that for that young lieutenant at the base, the one with the big cow eyes and the flirty smile who constantly coos at you."

"Cow eyes? Harsh! How can you say something like that about such a nice girl? At least she recognizes a true hero when he walks into the room," he said.

"She also recognizes your addiction to that dirty water. That is why I called her and quite politely told her to stop handing you a fresh mug whenever you pass your pudgy belly by her desk." Her smile had widened.

"You did what? Don't you know you have now become a direct threat to the continued safety and well-being of Eretz Israel? Of all of the meddling..." was all he could get out.

Suddenly he'd felt her lips press against his cheek and her hands reach around his size 34 waste. The hug had lingered just long enough to cut off whatever conjured offense he was about to proclaim and then out the door she had gone. It was Sunday and she was punctual beyond normal in order to get to the church she had began frequenting for over a year.

Moshe looked up from his cooling tea and gazed out to the tarmac. The last rays of the evening sun reflected harshly off of the stately tail of his fully armed and ready F-16 Barak, Hebrew for 'Lightning.' Field lights began to stand out against the deepening shadows.

He noticed his wingman walking around a nearby fighter while other ground crew methodically worked at the continual process of inspection and flight preparation for all of the war planes on the base. Living the reality that the base was under six minutes flying time from possible combat required a ready alert status at all times.

In the last three nights, Moshe and his squadron had rotated duty between patrolling the skies over the nation, and flying simulated bombing sorties deep in desert of the Negev. This stream of alternating patrol and training missions took a toll on both plane and pilot, but vigilance was a requirement for this branch of the Israeli Defense Forces called the IAF.

One never knew if the current activity along the border was part of a decade long cycle, or whether a more serious incursion into his homeland was at the door. Remaining alert was standard operating procedure whichever the case. Israel could not take the risk of permitting itself even the smallest of relaxing breaths, no matter what agreements or rhetoric spewed from the politicians in Tel-Aviv.

Danger remained a constant in the vigilance of those in the defense forces. It was understood to the very core of every defender, that those who would see Israel's destruction, who openly proclaimed its approach, would pounce as quickly as a cat on an inattentive mouse.

Hope still remained in the minds of many of his fellow Jews that the recent formation of a Palestinian state, including a divided Jerusalem, the West Bank, and Gaza strip would somehow transition the region toward a peaceful state of co-existence. Although a skeptic practically from birth, Moshe had deposited within his mind the slim possibility that their lives could possibly be transformed into a semblance of normalcy. Normal for an Israeli was anything but normal for any other society in the world. To exist meant to be ready to die at a rocket fire's notice.

For some time after the historic agreement signed by outgoing American President Johnson Brown, the former Israeli Prime Minister, and Palestinian faction leaders, many felt there would be a new stability and security. A delegation from the newly created Mediterranean Union, along with Prime Minister Vladimir Polkov of Russia, witnessed the signatures. As usual, Islamic madmen from Iran and Syria were doing everything in their power to car bomb the fragile peace that had been purchased by forfeiting historically Jewish territory.

After the signing, a sigh went up from the land, a sigh that only happens when the constant pressure of war and conflict appears to have come to its end. Moshe could literally feel it in the air. For nearly a year the Democratic Islamic State of Palestine held the attention of the entire world as it set up a parliamentary government, established and guarded boundaries, and maintained a headlock on the fanatical remnants of Hamas factions that had created upheaval for a generation. Free commerce, the same as existed before the formation occurred, continued as normal. In fact, increased economic activity was one of the positive results. Israel had even gone so far as to dismantle the tall dividing walls that had gone up four years earlier to prevent suicidal islamofacists from killing innocent civilians.

Employment among Palestinian men increased dramatically as the new nation established its own defense forces. Amazingly, Palestinian President Abbas had done the unthinkable and hired IDF Security experts to train his infant forces. The challenge was met. The unbelievable had happened. Rival factions united and submitted to military and security training by their Israeli counterparts. The resulting cease in suicide attacks against the Israeli populace was nothing short of amazing to Moshe. People actually began to move about and function without fear, at least in the interior of the country. The northern border where Hezbollah continued to operate was a different story. For this reason Moshe drank his bland tea and vowed to remain vigilant throughout the night, just in case some Muslim with an imminent death wish decided to seek out his promised celestial virgins.





Plattsville, Missouri
Sunday Morning

The congregation politely applauded the genuine effort given by Pamela Lawrence as she ended her rendition of the ancient hymn 'Faith of Our Fathers.' Then an uneasy hush descended as Pastor Tyler Dempsey, 32 years of age, with a solid 6'1" frame, stepped behind the stately pulpit. The pause he allowed in order to collect his thoughts and notes was certainly not for emphasis, but the silence was palpable throughout the tiny sanctuary. Ty took a quiet breath and began.

"It's good to see so many worshipers today in the Lord's house. I want you all to know that the love and concern you have shown to me and my mother over the course of the last several days is not only greatly appreciated, it has touched us both deeply. I would be less than honest if I said there haven't been some agonizingly difficult moments, some to the point of despair, especially for mom. I think it is different for a mother. She has lost a husband and a son in the span of less than two years. Yet I am amazed at the strength she has exhibited. At times, her surviving son has been at the verge of turning into a real basket case. But you need to understand that your gentle comfort has meant the world to us. Please know that what you have done on our behalf has only caused us to love you more. God intended that his people view one another as family. We have most definitely seen that truth at work in you."

Ty looked down at his notes, mostly to keep himself from breaking with the emotion that lurked just under the surface. His fingers were shaking with the effort. He allowed his mind to focus fully on the message he was about to deliver, and how it might be received. This had never been an expressive bunch when it came to revealing how one of his sermons may or may not have affected them. He was about to see an affect. This sermon would be totally out of character.

"I would like to call your attention for the next few minutes to an obscure passage of scripture that I believe has much to say to us both in our personal lives as followers of Christ, as well as what we can see transpiring in our world at this very moment. Though a little different than I normally deliver, the Lord has been burning his truth into me like never before." He took a breath and focused his eyes directly over the heads of the people, "Friends, the world as we know it is about to come to a spectacular end!"

Ty noticed heads snap toward him and latch onto the intensity beaming from his eyes. He was sure these folks had come today expecting to hear something akin to another funeral message. But something different had been branded into his heart over the last few days. In fact, God had given him a brief respite from his gnawing grief by literally lighting a flame under the passage he was about to read to his congregation.

"Our text today is found in Isaiah chapter 17." Ty read the passage describing the destruction and desolation of Damascus, Syria and ended with an indictment brought by Isaiah against God's people; "You have forgotten God your Savior; you have not remembered the Rock, your fortress. Therefore, though you set out the finest plants and plant imported vines, though on the day you set them out, you make them grow, and on the morning when you plant them, you bring them to bud, yet the harvest will be as nothing in the day of disease and incurable pain." He paused again as he looked up at the people.

"I believe that most of us are very much aware of what has been happening in our world. Interestingly, we do not all share the same perspective when it comes to current events and that's okay. We live in a pluralistic society that not only allows freedom of thought, speech, and religion, but actually celebrates that diversity. Some in this room went to the polls last November and voted in the exact opposite way from a person who may be sitting in the pew in front of you. Yet here we are, worshiping together freely without animosity or ill will. That is particularly astounding when we consider that on the other side of the globe, opposing views are met with violence and death."

"Sadly, America is on the precipice of experiencing the same turmoil and hatred we have witnessed in the Middle East. Friends, that day is coming quicker than we realize. However, that is not the meat of my subject. In whatever way our world views differ, one thing becomes startlingly clear as we read God's Word. There is no world view that has proven itself viable or sustainable other than the one God has written in this book. We can be absolutely sure that he will do what he says. When he makes promises, his promises are sure. When he says judgment is coming to a nation or a people, count on it. He will do as he says."

Ty noticed some looks being exchanged around the room, looks that could not hide the fact that he wasn't preaching his normal garden variety, feel-good-about-yourself message.

"God said through this prophet, nearly 700 years before the birth of Christ, that a virgin would conceive and bring forth a son whom they would call Emmanuel. This is exactly what happened over two thousand years ago. Isaiah also said shortly thereafter in chapter 17, that the great city of Damascus, the same Damascus that we hear about practically every evening in the news, would in one hour be consumed and burned to the ground.

History tells us that Damascus, Syria is the oldest city in existence on the face of the earth. Further, it is the oldest city that has never been destroyed. It has never been burned or made desolate. It has survived to this very day. But friends, I am here to give reminder that God will do what he said he would do. The Lord God has branded upon my heart the news that Damascus is about to come to a speedy and violent end and there is nothing anyone on earth can do to stop it."

It was like the night before Christmas, not a creature was stirring, not even the deacons. Ty could see intensity in the expressions etched on the faces of many. He also noted that some of the members had that look of consternation that told him they had just shut him off. He began wagering within his mind how long it would take certain ones to make their way to him and bluntly express the displeasure they were obviously feeling at this moment. Steeling himself he continued.

"I am well aware of the differences of opinion represented in this room concerning American involvement in Iraq and the greater Middle East over the last few years. I commend you for not allowing your particular view on the subject to put a wedge between yourselves. That is what I would describe as Biblical unity. But there is only one opinion on the Middle East that I am interested in today. God stated clearly in his Word that he would bring his people back to the land that he deeded to Abraham, Isaac, and Jacob. That was accomplished in 1948 when Israel survived the onslaught of its enemies and forced the nations of the world to declare its existence. God said that he would keep his people in the palm of his hand from that point onward. That he has done! Now, we see the same forces that tried to prevent the rebirth of this nation from becoming a reality, attempting to bring about its demise."

"Hear me today friends, God will not allow it. With the same ferocious intent that nations bring against his people, God will visit vengeance right back upon them. Scripture declares that in the coming days, Syria will become the point of God's judgment of fire. It will cease to exist. It will become the haunt of jackals and beasts, uninhabitable for human beings."

Ty had never before felt this intensity in his preaching, this weight of passion for God's Word. It was exhilarating.

"I tell you today, keep your eye fixed upon Israel. Yes, she has voluntarily divided herself to the very people who continue to seek her destruction. But the prophet Joel tells us in the third chapter of his writings that the dividing of the renewed land of Israel would trigger the cataclysmic end time events spoken of throughout the bible. Because of the foolish way our government has withdrawn itself from that part of the world, nuclear material will somehow find its way from Iran, through Iraq and Syria, into the hands of people bent on Israel's demise. Those materials are soon to be released to wreak a vicious havoc on Israel. The response will be swift and complete. Israeli warplanes will unleash a nuclear firestorm upon the Syrian capital and it will be gone in one hour...burned, obliterated, and erased from the earth."

"Immediately thereafter, the ancient words of Ezekiel the prophet will begin to be fulfilled as a coalition of nations, bent solely on the destruction of God's chosen people, will make their way to the borders of Israel and lay siege to the Holy Land. God will not be mocked by the assumed power and audacity of those nations. No, he will not falter or flinch. In a moment, he will have his vengeance. That will be the beginning of the end!"

Gasps could be heard around the room. Some feet nervously shuffled against the old wood floor. A pew creaked as arms were folded across an unbelieving heart. Ty saw astonishment in the eyes of his flock. A disappointment crept up within him at the simple fact that the people were in shock. They were prophetically ignorant. What they were hearing was totally unexpected.

In that split second, Ty blamed himself for not having fed these people any real spiritual food in the form of Biblical truth. He had fallen into the trap of delivering a 'feel good' gospel that tickled ears but failed to change lives. This church was Biblically challenged and the fault was mostly his. The hunger for truth had not been his driving force as pastor of Faith Community Church. Therefore, it was practically non-existent among the people. Determined that this all must change and change now, Ty forged ahead.

"It is the warning behind these prophetic words that really drives me to take account of my own life this morning. As I understand the scripture, this prophecy was written at least 2700 years ago and has been available to hearers from the moment Isaiah relayed the message. Yet, in all this time, Syria has never repented of its historic actions against the people of Israel. From Aram sprang the Assyrian and Babylonian empires, and Syria itself. Each ruling empire took its turn in bringing destruction and suffering to the people of Israel. All of them, with the exception of Syria, met their demise in the prophetic judgment of Jehovah God. Syria is next in line and its number is just about to be called."

"What forces me to an examination of my own heart is the passage immediately following God's predicted judgment of Syria. These words describe a people group that continues to do its own thing, to go its own way, even though God has called to them countless times. His blessings have been poured out in an abundance that has not been seen since the days of Solomon. Yet, this people of blessing have ignored the precepts and principles that the Lord laid before them. Although he has showered the nation with glory, with honor, and freedom, this people has chosen to take a stance that is diametrically opposed to everything that God has established in his Word. They plant their crops, they sow their seeds, and they do their own thing. For a time it appears as if their labor is going to bear fruit as it always has. But suddenly, God will withdraw his blessing and protection and the nation will be stricken and punished with incurable pain. Though it parallels the history of Israel, the passage refers to someone else."

"My friends, the Spirit of the Living God is speaking directly to us and to this nation of America. We have forgotten God our Savior. Oh yes, we do lip service to him. We even do his work through our churches and our religious institutions. But we have forgotten the love of God and the price that he paid to make us his children. Just as Syria is about to experience horrible fiery judgment, the United States of America is at the doorstep of experiencing her own. The devastating attack against us on 9-11 will be considered small compared to what God is about to allow in judgment. It will happen because God wants us to repent and return to him." A hush had fallen upon the entire congregation as Ty's words began to find a mark in many hearts.

"May we, in this small church and community, be counted among those who recognize that God is not to be trifled with. Rather, he rewards those who diligently seek him. It is time for repentance to begin in the house of the Lord. It is time for us to turn from seeking little more than personal pleasure and comfort in this life. The time has come for us to begin to fervently and persistently reach out and tangibly live in the relationship and the sacrifice that is demanded of the true believer in Jesus Christ."





Kansas City, Missouri
Sunday Night Local Time

Hamid Jamal could not find peace. It wasn't really the sound of the later than normal, busy traffic, but the apprehension heaving in his gut at the prospects of botching the mission that awaited his efforts just a few short days from now. He had no doubt that what he was embarking upon was holy in the eyes of Allah. Certainty that his mission was under the scrutiny of his superiors judgmental eyes was also a given.

What was eating his belly now was more than the poorly made humus he had enjoyed earlier in the evening. No, this abdominal tension rested solely on fear. Hamid was afraid that he may not be up to the gruesome task before him. Would he be able to fulfill what he believed was his earthly, his very reason for being?

He rolled to his side and stared across the small room that he had become so intimately familiar with these last three months. Light from the ancient 'Western Auto' sign on the abandoned building that carried the same name flowed freely through his window and lighted the so-called efficiency kitchen before him. It may have been efficient, but it was not very well utilized. All Hamid had needed during his temporary stay in Kansas City was supplied by a microwave, a convenience store, and the near daily visit to the City Market's Arabic restaurant. Although the food was below his Iranian standard of taste, it was a place that gave him the ability to blend and not stand out in this American heartland city.

He had been quite pleasantly surprised his first few days in the city at the quantities of Arabic men that lived in the downtown vicinity as well as their outspoken distaste for their host country's politics. Freedom of speech was as foreign to him as he was to the odd, pale skinned, and overly fed capitalist infidels. Several times he had allowed himself to inwardly ridicule the obvious softness of these pampered people. How could this be the people that had silenced Saddam and subdued Khadafy?

Still bothered and fidgety, Hamid rose from the bed and looked out his window toward the glowing building several blocks to the northeast. The huge, bowl-shaped, glass arena was just beginning to release thousands of people who had gathered within its bowels to participate in the second night of a three night concert. He wasn't sure of the particular singer, nor what style of music was being performed. All he cared about was the part that shouted to him about "thousands of people." The traffic beneath him gave evidence that this location would be the place from which multitudes of infidels would make their journey to the face of Allah. There, they would receive his severe judgment for their unbelief.

The covert contact that had set the final stages of the operation into motion was made ten days earlier. At a blind drop, Hamid found a note written in Farsi with just one single word, "Retribution." The meaning was clear. One of the long lost Russian suitcase nuclear bombs had arrived. As far as Hamid knew, five of the nukes were supposed to have been loaded on four different container ships in China with destinations to ports in San Diego, L.A., and Seattle. All were filled with crates of toys, the bombs nestled safely away and undetected.

Ironically, one container ship carried the updated version of the famous G.I. Joe action figure for little boys. Port security in this nation was absolutely baffling. Even after having suffered the horrendous attacks of 9-11, the American government remained an awkward behemoth in the area homeland security. It had basically accomplished nothing other than gaining the irritation of its pampered travelers.

The transfer to local warehouses had evidently taken place without incident. Shipment to key cities in which specific targets had been located was to be handled by two nationally networked street gangs who benefited by receiving a hefty sum of Iranian based oil revenue. He easily imagined the money being multiplied in the illicit drug trade that infected the nation. That made him smile.

The presence of the note at the drop gave evidence to Hamid that the date previously established was confirmed. It also verified that all targets and operatives were in place and ready. Hamid shivered with the thrill that a spectacular display of the glory of Allah against the great Satan was at hand. As far as he knew, the little Satan, the illegal state of Israel, would also be a target for Allah's retribution. The thought quickened the beating of his heart and widened the smile on his face.

Running his fingers through his thick black hair, Hamid reached under the tattered lamp shade resting on the small kitchen table and switched on the bulb. Splayed out before him was the arena pamphlet that mapped all entrances, concourses, and seating sections. His plan was simple. Knowing there was absolutely no possibility of entering the arena itself, he would make his way to the building from the south by walking among the enthusiastic, clueless crowds.

He would follow the flow around the eastern concourse until he stood just outside what would be a crowded southeast entrance overlooking the busy interstate just below. He would choose the largest mass of concert-goers available and get into line to enter the building. He had made that run earlier in the evening to see if it transformed from a mere possibility to an actual plan of action. No one had detained him. A vest containing blocks of white Semtex, a volatile explosive, would be strapped to his body under a thick sports jacket that carried the logo of a local sports team. As he neared the entrance, he would dial the cellular detonator in the palm of his right hand and meet his beloved Allah face to face.

The actual damage to the arena itself would be quite minimal. Certainly the admittance building would be obliterated along with several hundred bystanders, but the moment of his martyrdom would be nothing more than a signal to a greater terror. Loaded into the trunk of a local taxi would be one of the nuclear devices, actually much larger than the supposed suitcase. The distraction caused in front would avert any security presence long enough to allow the second bomber to approach the structure from north. At the point where the street came closest to the arena, the bomb would be detonated. That destruction would be complete and awesome. The two or three kiloton nuke would utterly destroy the glass paneled building as well as most of the newly revitalized downtown Kansas City.

The effect of the attacks in multiple cities would be devastating to the country. These people were living in a dream world that was about to be shattered. Here in this city, the masses had deceived themselves into believing that, simply by their location in the middle of the country, they were safe. He would prove them wrong in just a few short days by the will of Allah.